Nan Wehipeihana
Director, Weaving Insights and a member of the Kinnect Group, New Zealand
Nan is the director of Weaving Insights and a member of the Kinnect Group Kinnect Group. Nan is a founding member of the Aotearoa New Zealand Evaluation Association (ANZEA) and Ma Te Rae, Māori Evaluation Association – the first Indigenous Evaluation Association. She is also a co-founder of the Developmental Evaluation Institute. Nan's tribal affiliations are to Ngāti Tukorehe and Ngāti Raukawa, north of Wellington and to Ngāti Porou and Te Whānau-ā-Apanui on the East Coast of New Zealand. 
Nan is a Fellow of the Australian Evaluation Society. Nan and colleagues were the recipients of the 2013 AES Best Evaluation Policy and Systems framework for the Developmental Evaluation of He Oranga Poutama for Sport New Zealand. Nan is a co-editor (along with Michael Quinn Patton and Kate McKegg) of the book Developmental Evaluation: Real World Applications, Adapted Tools, Questions Answered, Emergent Issues, Lessons Learned, and Essential Principles, Guildford Press, New York, (2015). 
Nan specialises in research and evaluation with a focus on Māori and building evaluation capacity with tribes and Māori organisations to evidence outcomes including cultural outcomes. By bringing the voices and views of Māori to government and funders, she aims to offer insight into Māori values and perspective for use in government, business, and community contexts.
---
Katina D'Onise
Executive Director, Prevention and Population Health Directorate, Wellbeing SA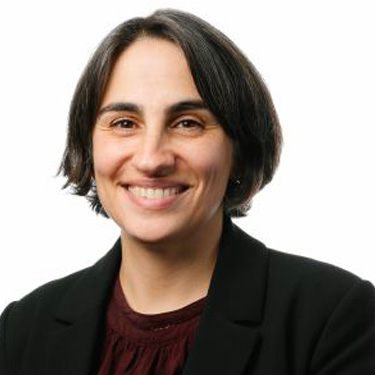 Professor Katina D'Onise is Executive Director, Prevention and Population Health Directorate, in Wellbeing SA. Katina oversees a range of functions including Health Promotion, Cancer Screening and Epidemiology (data collections, data analysis, evaluation, IT systems).
A Public Health Physician and Epidemiologist by training, Katina has previously worked in communicable disease control (including for COVID-19), Aboriginal Health and in academia. Katina's special interest is in legislative reform, research translation, Aboriginal health and health equity.
---
Amy Gullickson
Director, The University of Melbourne Centre for Program Evaluation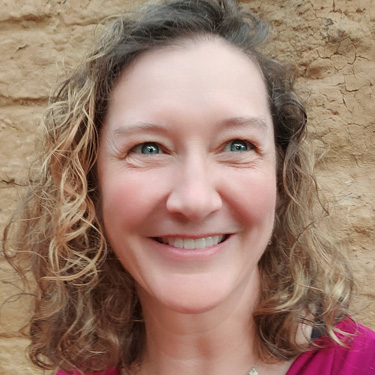 Associate Professor Amy Gullickson is the Director of the University of Melbourne Centre for Program Evaluation, which has been delivering evaluation and research services, thought leadership, and qualifications for more than 30 years. She is also a co-founder and current chair of the International Society for Evaluation Education a long-time member of the AES Pathways Committee (and its predecessors), and a key architect for the University of Melbourne's fully online, multi-disciplinary Master of Evaluation program. She practices, teaches, and proselytizes evaluation as a transdiscipline – that is, as a discipline of its own, and a tool used in all other disciplines.
Her teaching and research are focused on creating clarity about what evaluation is and what good evaluation looks like: i.e., credible, systematic, and useful determinations of merit, worth or significance through the application of defensible criteria and standards to demonstrably relevant empirical facts. This means evaluation must surface and deal with values that underpin what good looks like, employ robust research to understand performance, and offer clear and transparent reasoning to arrive at judgements about how good that performance is. Following on from that, she is studying, thinking about, and experimenting with what people and organisations need to know and be able to do to deliver good evaluation, and what strategies and leverage points will help them learn how to do good evaluation. Amy does all that because she's pretty sure evaluation is essential if we're going to save the world.   
Amy is a graduate of the Interdisciplinary PhD in Evaluation at Western Michigan University, where she learnt the logic of evaluation from Michael Scriven, the Program Evaluation Standards from Dan Stufflebeam, and Mainstreaming Evaluation from Jim Sanders. She's a sociable introvert. Ask her about what she's reading, or about the connections her brain is busy making among seemingly disparate things. 
---
Plenary: Community panel 'Storytelling for systems change at community level: insights from the field'
Thea Snow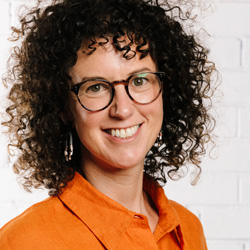 Director, Centre for Public Impact ANZ
Thea leads CPI's work in Australia and New Zealand. Thea's experience spans the private, public and not-for-profit sectors; she has worked as a lawyer, a civil servant and, most recently, as part of Nesta's Government Innovation Team. She recently returned to Melbourne after spending a few years in London where, in addition to working at Nesta, she completed an MSc PPA at the London School of Economics and Political Science.
Teya Dusseldorp
Executive Director, Dusseldorp Forum
Teya is Executive Director of Dusseldorp Forum. She worked formerly as a lawyer with the Australian Human Rights Commission as an advisor to the Federal Race Discrimination Commissioner and with the National Inquiry into the Stolen Generations. She holds degrees in Arts and Law from the University of Sydney and a Master of Arts from UTS.
Alistair Ferguson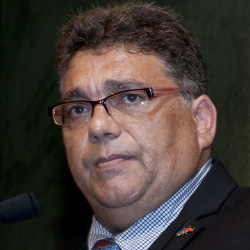 Executive Director, Maranguka, Bourke
Alistair was the Chairperson of the Bourke Aboriginal Community Working Party for more than ten years. Justice reinvestment is a core component of the Maranguka initiative. Key to Alistair's community development is the belief in seeing communities truly empowered and taking responsibility for their own issues and plight. In 2018, Alistair was nominated for the Australia's Local Hero Award which aims to acknowledge the extraordinary contributions individuals make in their local community. In 2015, in recognition of twenty years of work for his community in Bourke, and in particular for his leadership on the Maranguka Justice Reinvestment Project, Alistair received the Aboriginal Justice Award at the Law and Justice Foundation of NSW Justice Awards. Alistair is a Director at Orana Haven Rehabilitation Centre and NSW Aboriginal Housing Office Member of the Regional Aboriginal Housing Committee, as well as on the Corrective Services Aboriginal Advisory Council.
Jane McCracken
Executive Officer, Hands Up Mallee
Jane is the Executive Officer at Hands Up Mallee, based in the Northern Mallee region of Victoria. Hands Up Mallee was established to bring local leaders and community together to address social issues and improve health and wellbeing outcomes. Hands Up Mallee works in partnership with the community, local service providers, agencies and takes a place-based approach to solutions for local issues to ensure action taken is the right action for our unique community.
---
Plenary: Community panel 'Storytelling for systems change at community level: insights from the field'
Jessica Hartmann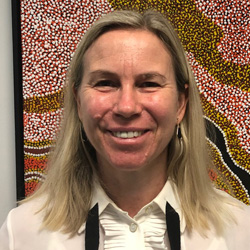 Manager, Policy Analysis and Evaluation Branch, National Indigenous Australians Agency
Jessica Hartmann has over twenty years of experience working across a range of agencies with research, advisory and policy functions at both the Australian and state government level, as well as internationally, mainly in the areas of water and fisheries. Jessica's role at the National Indigenous Australians Agency includes data, research and analysis as well as evaluation of policies and programs delivered under the Indigenous Advancement Strategy.
Prior to joining the National Indigenous Australians Agency, Jessica was Assistant Secretary at the Department of Prime Minister and Cabinet in Canberra working on issues such as industry and innovation policy, communications policy, and social media and privacy. She also headed up the water inquiry team at the Productivity Commission. Previous roles have also included providing policy advice on major transport infrastructure projects at Treasury and managing a program to acquire environmental water.
Jessica has a PhD from the University of Portsmouth in the United Kingdom and an Honours Degree in Agricultural Economics from the University of Sydney.
Suzanne Butler
Director Evaluation, Australian Government Department of Finance
Suzanne has an extensive career in forging evaluation as a core instrument of government decision making. In her current role, her responsibilities include developing whole of government policies for the use of evaluation to support policy and program development.
Danielle Spruyt
Principal Economic Analyst, NSW Treasury
The Centre for Evidence and Evaluation (CEE) in NSW Treasury works to strengthen the quality of evidence that supports government decision-making. Danielle Spruyt (PhD) is a Principal Economist, and evaluation lead. Danielle has previously led development and evaluation of government strategies (NSW and NT) and developed and delivered courses (University of Sydney and UNSW), related to socio-economic development, regional and remote area development, and environmental management.
Eleanor Williams
Panel facilitator  |  Board Member, AES